Regular price
Sale price
175,00 NOK
Unit price
per
Sale
Sold out
This is the first Ukrainian specialty soluble coffee.
We are aware of the bad reputation of instant coffee, but we are ready to change your opinion about this product category.
We prepared our freeze-dried coffee from the same beans that you can find in this online store.
Our goal wasn't to compete with famous instant coffee brands on store shelves. We didn't aim to create an affordable and cheap coffee. Nor did we intend for this instant coffee to become your everyday coffee. The goal of this product is simple — to provide guaranteed quality coffee when you're short on time or don't have premium beans on hand.
We don't expect you to brew it every morning, but we want you to have the option to enjoy a tasty cup of coffee anywhere. On a train, on a plane, or on a hike. When you don't have time in the morning to grind the coffee and brew it according to all the standards. Or when you have a large group, and brewing for everyone becomes a routine for the coffee maker. When you simply crave a quick coffee. Take "Pusk", pour it with hot water or milk, and feel our care for you in the aftertaste.
The package provides recommendations for brewing the coffee. But you can adjust the quantity and temperature of the water according to your liking. Everything depends on your preferences. Now, order "Pusk" and change your perception of instant coffee. And remember — this is genuinely coffee that you can brew anywhere there's hot water and a container for brewing.
One package contains 5 servings of coffee.
Inside the packet is 3.6g of soluble specialty coffee in powder form, made by the freeze-drying method. It's perfect for making a single serving of coffee.
START is a completely safe product since it is made from freshly roasted specialty coffee that we prepared according to our recipe. We then dehydrated it using the freeze-drying method without adding any preservatives, stabilizers, or other foreign substances.
View full details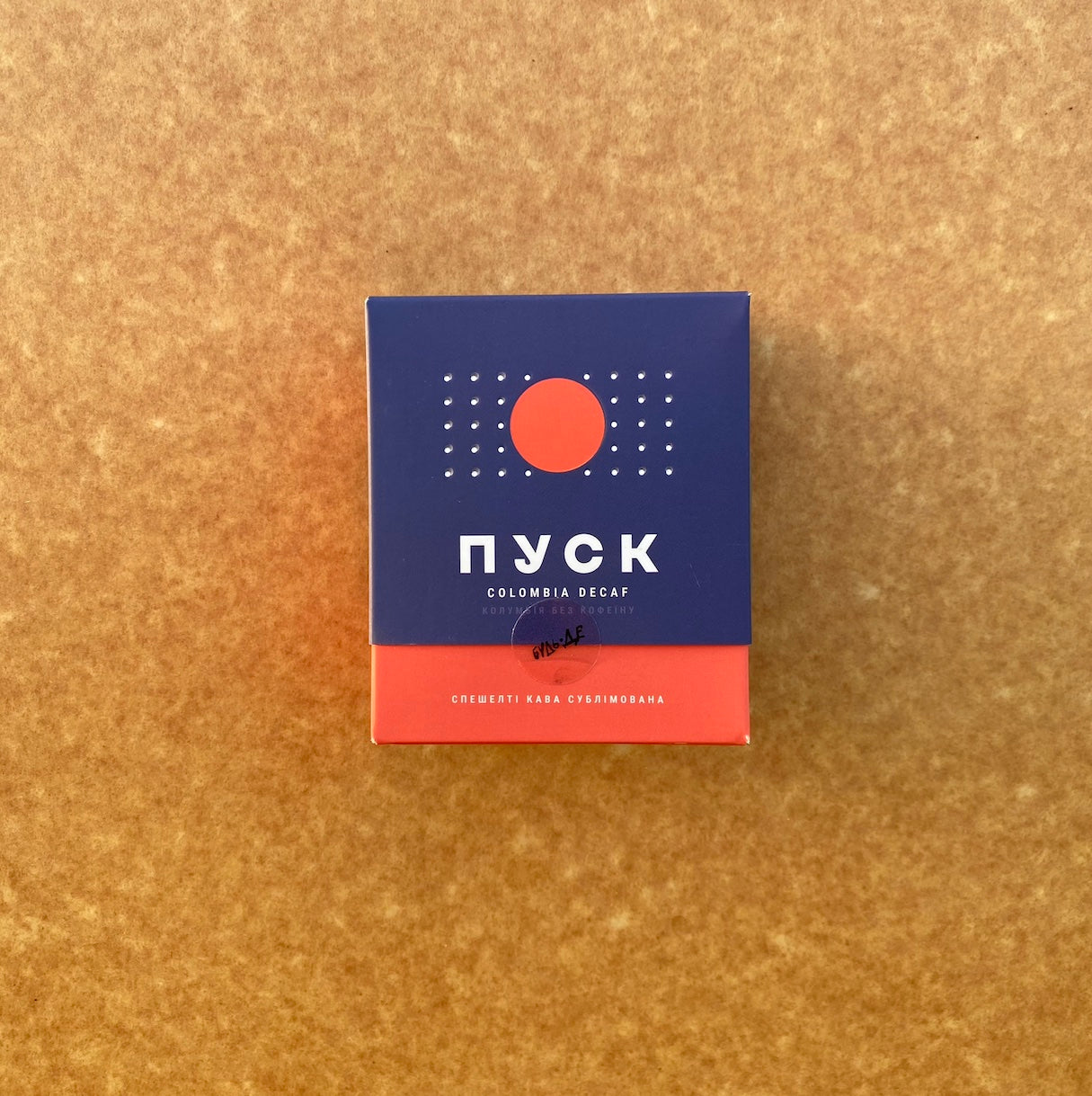 Sharing our passion for exceptional coffee.

To spread the love, we've carefully selected and included our favorite beans that we absolutely adore! Explore our collection and experience the delicious flavors that we're truly passionate about.