Regular price
Sale price
250,00 NOK
Unit price
per
Sale
Sold out
Here it is, the coffee that has taken the coffee world by storm. National coffee championships, world ones: almost every participant on stage has coffee from the El Paraiso farm. In the hands of Enda Johnston this year, it secured the first place at the Brewers Cup of Ireland. This is an incredible coffee, and it's astonishing that you have the chance to taste it. El Paraiso will truly change your perception of coffee.
Aroma: Spices, strawberry, ice cream

Taste: Strawberry, rhubarb, marshmallow, ice cream
Body: Full-bodied
Variety: Castillo, Colombia
Processing: Thermal shock double fermentation
Altitude: 1930 meters above sea level
Region: Cauca
About processing....
Coffee from the El Paraiso farm sparks a lot of debate and discussions. All because of its unique and innovative coffee processing method – double shock thermal fermentation. Diego Bermudez and his family not only run a progressive and highly 'titled' coffee farm, but also founded the company INDESTEC, which manufactures special ECO-Enigma machines for coffee drying control. Harvested coffee cherries undergo anaerobic fermentation in their skin for 48 hours at a temperature of 18°C. After this, the coffee beans are depulped and then fermented again under controlled conditions at 48°C and 20°C. The coffee is then washed twice in a shocking manner with hot water at 40°C and cold water at 20°C, and dried for 34 hours. A similar technique is used in culinary arts. The result: a bright and intriguing taste with distinct notes of strawberry and rhubarb, fire-roasted marshmallow, ice cream, and sweet tea. Get comfortable, exhale, and enjoy.
View full details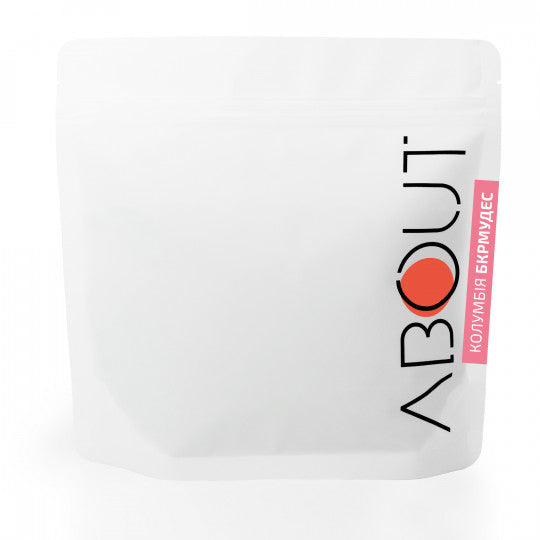 Sharing our passion for exceptional coffee.

To spread the love, we've carefully selected and included our favorite beans that we absolutely adore! Explore our collection and experience the delicious flavors that we're truly passionate about.